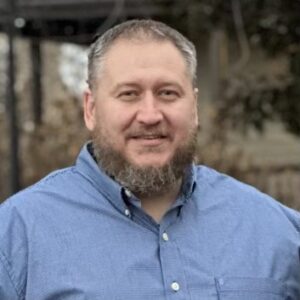 Dusty Thompson
(Senior Pastor)
Rev. Dusty Thompson has served in the ministry for 17 years as Youth pastor, Associate pastor, and Lead pastor in North Carolina, Missouri, and Kentucky. He is married to his wife Lisa, and has 4 boys; Christian, Corban, Cylan, and Canaan. Pastor Dusty is currently an ordained elder in the church of the Nazarene and holds a B.S. in Physical Education with an M.A. in Pastoral Ministry. He loves talking Jesus, theology, apologetics, and the Ohio State Buckeyes.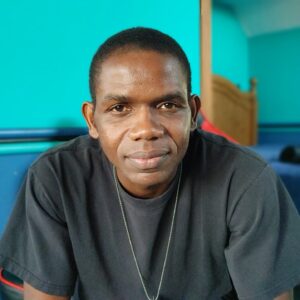 Maukiesh
Howard
(Ministry Support & Community Engagement Pastor)
Maukiesh Howard, known to many as KIESH, formerly served at Ferguson Church of the Nazarene in St Louis, MO as a youth pastor (6th – 12th grade students)
for approximately 6 years
. He came on staff at Farmdale in July of 2023. His educational background includes a Bachelor's degree in Organizational Communication with a minor in Marketing from McKendree University. Following graduation from McKendree, KIESH went on to receive a Masters in Counseling from Missouri Baptist University. He accepted Jesus as his lord and savior in his early teens. His outreach ministry journey began as a teen as he pursued becoming a Christian Hip Hop artist. Music is one of the many things that led him to grow in his understanding and love for God. As he grew spiritually he found himself sharing the gospel more often. God has used these experiences and many others to bring him to Louisville at Farmdale Church of the Nazarene, with the goal of supporting ministries and reaching out to the surrounding community. KIESH has been married to his wife Amber since September 2009. They have been respite care parents, licensed foster parents, and hosted high school foreign exchange students. He is still creating & performing Christian Hip Hop music and a favorite bible verse of his is John 13:35 ("By this everyone will know that you are my (Jesus) disciples, if you love one another").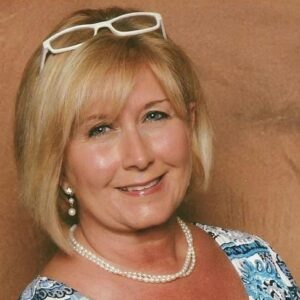 Tamberlyn Brown

(Counseling & Training Center)
Tamberlyn (Tami) Brown is the Founding/Director Life Solutions Counseling
and Training Center. She is certified through the International Association of
Biblical Counselors and a member of the Association of Biblical Counselors with
a Bachelors degree in Biblical Counseling through Masters International School
of Divinity. She is a graduate of the Gateway Biblical Counseling and Training
Center and also attended Tennessee Technological University School of Nursing.
Tami is a graduate of K-Church Institute. She has been in ministry for nearly forty
years. Tami is currently finishing a Master's degree in Theology and has a
certification through International Association of Biblical Counselors and
completed certification training through Association of Certified Biblical
Counselors (ACBC) and a licensed Realtor in the state of Missouri. She is the
author of the student curriculum Making Teens Victorious. Tami has also written
curriculum for Vacation Bible School programs (Sensational Creation, Agape
Land, Paradise Parade). Tami was married to Rev. Ray Thompson (formerly
Lead Pastor of Gateway Central Church of the Nazarene) for nearly thirty-one
years. Rev. Thompson passed away on March 28, 2011 from a sudden, massive
heart attack at the age of 49. Three weeks later, their church and parsonage was
all but destroyed from a tornado that hit the St. Louis area. Although her life
continued to take some unexpected turns, the Lord has given Tami an amazing
testimony of strength and courage, as He faithfully brought her entire family
through these times of tragedy and tears to triumph for His glory! She and her
wonderful husband, Bob, continue to serve the Lord and the community through
Biblical Counseling and the Farmdale Church in the Louisville area.
Tami is available to speak at events, services, gatherings, and/or retreats as
the Lord presents the opportunity. Her profile and some topics are listed to
search "Tamberlyn Thompson Brown" at

www.LSCTC.org,
www.womenspeakers.com

, and,

www.farmdale.org

. You can also connect with
Tami through Facebook at Tamberlyn Perkins Thompson Brown, Twitter
@TamberlynFaith or simply by calling/texting her at 314-276-5301.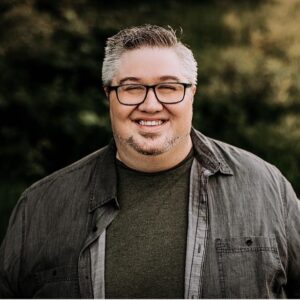 Heath Thompson

(Worship Leader)
Heath Thompson, is the husband of Stacy Thompson and father to three beautiful daughters, Leah, Ayana, and Novie. Heath comes with a very diverse background rooted and grounded in the Lord as a Pastor's Kid. He attended Mid American Nazarene University, Southern Nazarene University where he majored in Vocal Performance Music. Heath completed his course work for ordination through Colorado Bible College and is an ordained elder in the Church of the Nazaarene. Heath is also a Managing Broker and had his own Real Estate firm in Indiana. He comes with a strong background in technology from working for Apple for several years as a training manager. He currently works for ProLink as a Senior Recruiter. The Lord has brought all these life skills together and has helped him to use them all as he minister to the people and community of Farmdale, the Worship Arts Pastor